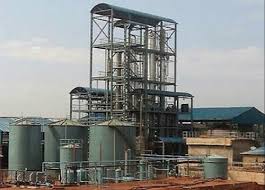 Aditya Birla Group is planning to set up a new manufacturing facility in Vidyasagar Industrial Park in Kharagpur. The new facility will produce decorative paints and provide backward integration.
Around 80 acres of land is required along with ancillary industries and the Aditya Birla group has made request for land.
The plant is likely to be commissioned in 2025. The investment is likely to be done through Grasim, whose Board of Directors had approved a foray into the sector at a capital expenditure of Rs 5,000 crore over the next three years.
Company Profile : Aditya Birla Chemicals Ltd